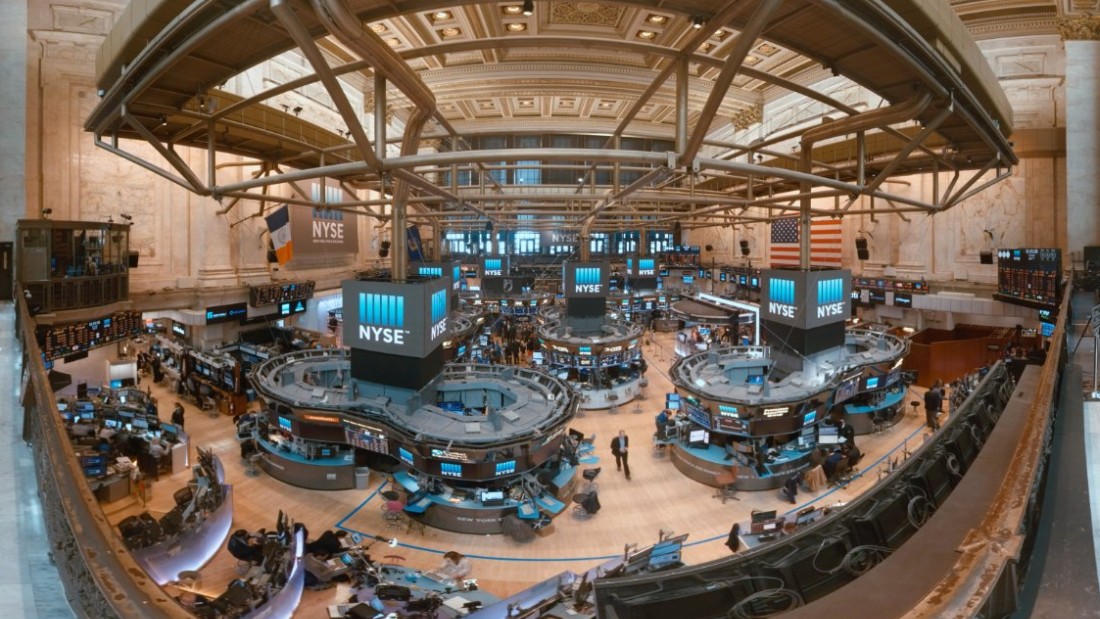 U.S. stocks closed mostly lower Thursday as weak energy and industrial shares weighed on the market, but the Nasdaq bucked the trend to rise for an eighth straight session, logging its best winning streak since October.
Closing numbers for key benchmarks, however, do not tell the full story, with the S&P 500 having spent most of the day in positive territory and then retreating toward the closing bell along with the Nasdaq, trimming its gains as the tech sector turned weak.
How did the indices fare?

The Dow Jones Industrial Average DJIA, -0.29% fell 74.52 points to 25,509.23, while
The S&P 500 SPX, -0.14% shed 4.12 points, to 2,853.58.
The Nasdaq Composite Index COMP, +0.04% edged up 3.46 points to 7,891.78.
For the week, the Dow is set to gain 0.2%, the S&P 500 is on pace to advance 0.5% and the Nasdaq is on track for a weekly return of 1%.

What drove the market?

Trading in recent sessions has mostly been a tug of war between concerns about the continuing trade dispute between the U.S. and China and positive sentiment over strong corporate earnings against a healthy economic backdrop.
U.S. earnings, on the whole, are solid, with the number of companies beating earnings estimates at the highest point since the third quarter of 2009, according to JPMorgan Chase.

But trade tensions between Washington and Beijing linger, threatening to derail the market's upside momentum. On Wednesday, China warned that duties imposed by President Donald Trump's administration on some $50 billion of Chinese imports set to be enacted on Aug. 23 would be matched, and China's Ministry of Commerce said that the country "has to retaliate as necessary."

Still, China's markets have bounced back after getting knocked lower earlier this week, suggesting to global investors, at least momentarily, that the market of the world's second-largest economy isn't unraveling on trade clashes as it also battles a domestic slowdown.

What data was in focus?

In the latest economic data, initial jobless claims fell more than expected in the latest week, while the July producer-price index was flat, compared with expectations for a 0.2% rise.
What were the market participants saying?

"Things are looking good in the U.S. in terms of earnings and data, but things aren't as rosy if you look to China, emerging markets or Europe. Weakness in those regions could eventually become a headwind for the U.S.," said Suzanne Hutchins, senior portfolio manager of the $1.5 billion Dreyfus Global Real Return Fund, which is run out of the investment boutique Newton.
"The U.S. market seems to be shrugging off any sort of risk right now since the S&P 500 is near a record and volatility is low. We think that's wrong, as trade would become quite challenging for the global economy," she said.

"There were many clues that suggested selling stocks in May and waiting until October to move back into equities may not work in 2018," said Ryan Detrick, senior market strategist for LPL Financial, referring to the popular adage of "sell in May and go away."

Detrick wrote in his report that the market has gained each month between April and July during what is typically a weak season, and in such years, the market tended to add roughly 10% on average in the following months.

Which stocks were in focus?

Tesla Inc. TSLA, -4.83% fell 4.8% as investors continued to digest the recent news that CEO Elon Musk was "considering" taking the company private.

What were other markets doing?

The U.S. benchmark West Texas Intermediate futures CLU8, +0.04% fell while gold futures GCZ8, +0.06% ended fractionally lower.
The U.S. Dollar Index DXY, -0.05% rose as the Russian ruble USDRUB, -0.0523% dropped to a two-year low against the greenback in the wake of new sanctions on Russia over a nerve-agent attack.
Source: MarketWatch